Scarves are one of the most important accessories today
Yoko Fashion Byron Bay offers a carefully curated collection of scarves with a strong focus on Australian Merino Wool.
A beautiful scarf, in a great quality fabric, will obviously warm you up on a chilly day. But at the same time, a scarf can also help to express your personality, mood and individual style, based on your choice of colour, size, material and design.
Natural Fibre Scarves and Ponchos for a Uniquely Fashionable Appeal
Shop Affordable luxury at Yoko Fashion!
We all love fashion scarves, shawls and ponchos, right? And most of us are determined to reduce our environmental impact. So are we!
At Yoko Fashion, we strive to provide products made from 100% natural fibres including the highest quality Australian merino wool, fine silk, linen and cotton. Combining innovation with vast experience, we are the only scarves company in Australia that focuses exclusively on scarves and ponchos. A perfect match of elegance and style, our cotton, linen and silk blended products speak of an artistic sense of our talented team. By working with manufacturers that promote high standards of ethical employment policies for the production of the scarves. 
We work with artisans from around the world to offer the finest hand crafted products made with AZO-free dyes.
GET THE LOOK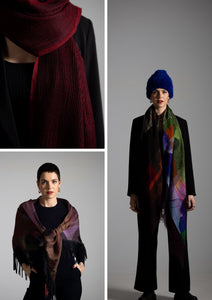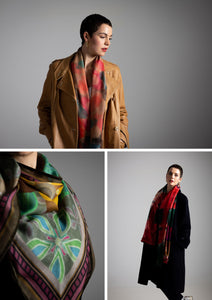 EVERYDAY BEAUTY
 What's not to love than a gorgeous scarf?
Our timeless collection of eco-friendly scarves has a European influence, and they are the perfect way to pull any outfit together.
 A scarf makes for a perfect gift for everyone from your best friend, your beloved mother, favourite aunt to a co-worker.
SHOP YOUR EVERYDAY BEAUTY